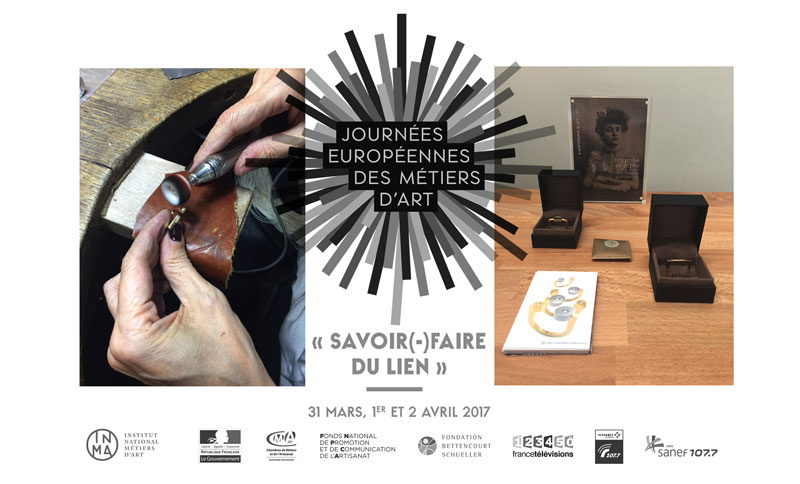 LA DUCHESSE AUX PIEDS NUS participe aux Journées Européennes des Métiers d'Art 2017
LA DUCHESSE AUX PIEDS NUS participe aux Journées Européennes des Métiers d'Art 2017
https://laduchesseauxpiedsnus.com/wp-content/uploads/2017/03/Journees-Europeennes-des-Metiers-Art-2017.jpg
800
484
LA DUCHESSE AUX PIEDS NUS
LA DUCHESSE AUX PIEDS NUS
https://laduchesseauxpiedsnus.com/wp-content/uploads/2017/03/Journees-Europeennes-des-Metiers-Art-2017.jpg
LA DUCHESSE AUX PIEDS NUS participates in the European Days of Crafts of Art 2017 (JEMA 2017)
The European Days of the Crafts of Art, it's to visit the workshops, to meet the artisans at work and to appreciate their creations MADE IN FRANCE.
You can try the precious jewels MODESTY and BLOOMING collections, from LADUCHESSEAUXPIEDSNUS.
For the occasion, new collections of jewelry, vermeil and fine stones, made in the workshop, will be on sale. We are committed to offer you Luxury Accessible.
We are waiting for you with great pleasure at ICI MONTREUIL
135 bd Chanzy, 93100 Montreuil
Subway station: Robespierre ou Croix de Chavaux
Friday 31 March from 11am to 5pm

Saturday 1 April from 1pm to 6pm and Sunday 2 April from 2pm to 6pm.