Sony Chan came to discover LA DUCHESSE AUX PIEDS NUS workshop
Sony Chan came to discover LA DUCHESSE AUX PIEDS NUS workshop
https://laduchesseauxpiedsnus.com/wp-content/uploads/2017/03/sony_chan_LDAPN-1024x549.jpg
1024
549
LA DUCHESSE AUX PIEDS NUS
LA DUCHESSE AUX PIEDS NUS
https://laduchesseauxpiedsnus.com/wp-content/uploads/2017/03/sony_chan_LDAPN-1024x549.jpg
Dressed in a beautiful Versace skirt, Sony Chan came to discover our workshop.
With her eye of expert, she defined the collections of a MODERN POETIC style, which we claim to be with delight.
While trying the precious jewels, she is able to describe the ergonomics of the rings and put them back in a daily context … who she has spice up of her legendary humor.
Thank you Sony for your visit and sharing these good times.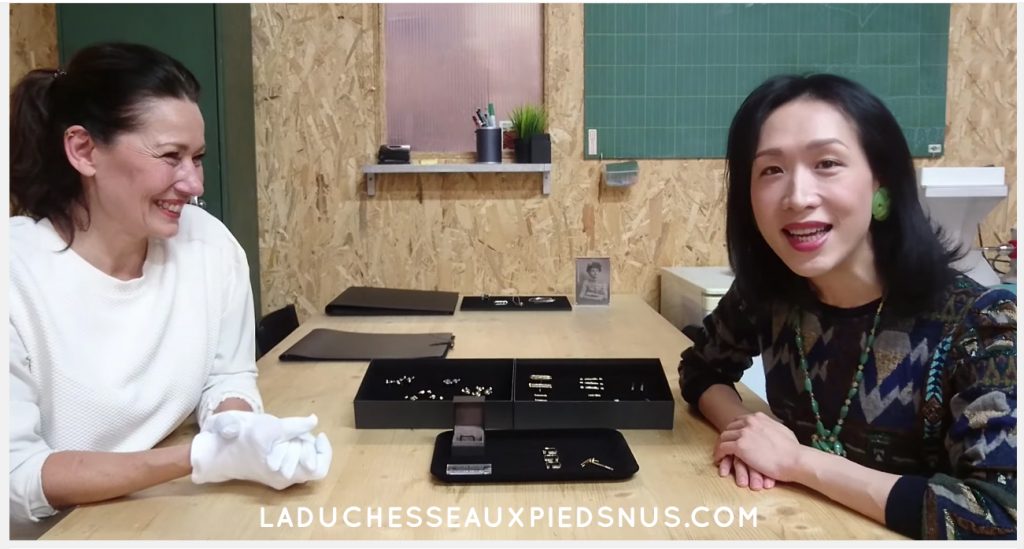 Sony Chan came to discover LA DUCHESSE AUX PIEDS NUS workshop (February 2017)