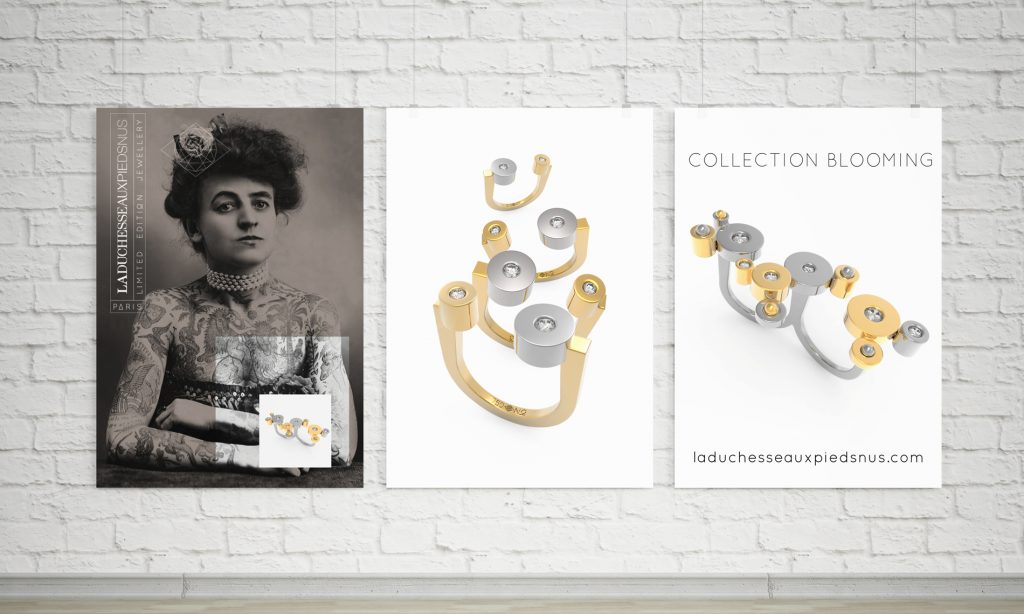 Blooming, the new collection at LA DUCHESSE AUX PIEDS NUS
Blooming, the new collection at LA DUCHESSE AUX PIEDS NUS
https://laduchesseauxpiedsnus.com/wp-content/uploads/2016/11/new-collection-Blooming-1024x614.jpg
1024
614
LA DUCHESSE AUX PIEDS NUS
LA DUCHESSE AUX PIEDS NUS
https://laduchesseauxpiedsnus.com/wp-content/uploads/2016/11/new-collection-Blooming-1024x614.jpg
Celebrate Christmas under a shower of flowers..
Blooming, the new collection at LA DUCHESSE AUX PIEDS NUS, blossoms on our website.
In Japan, the cherry blossom metaphor is used to symbolise life.
This collection offers a new vision of floral poetry in jewellery making.
In keeping with the company's style, refining lines to the extreme, flowers seem suspended to the tips of branches.
These flower-rings, in limited series, are lucky-charms synonymous with revival and evolution.