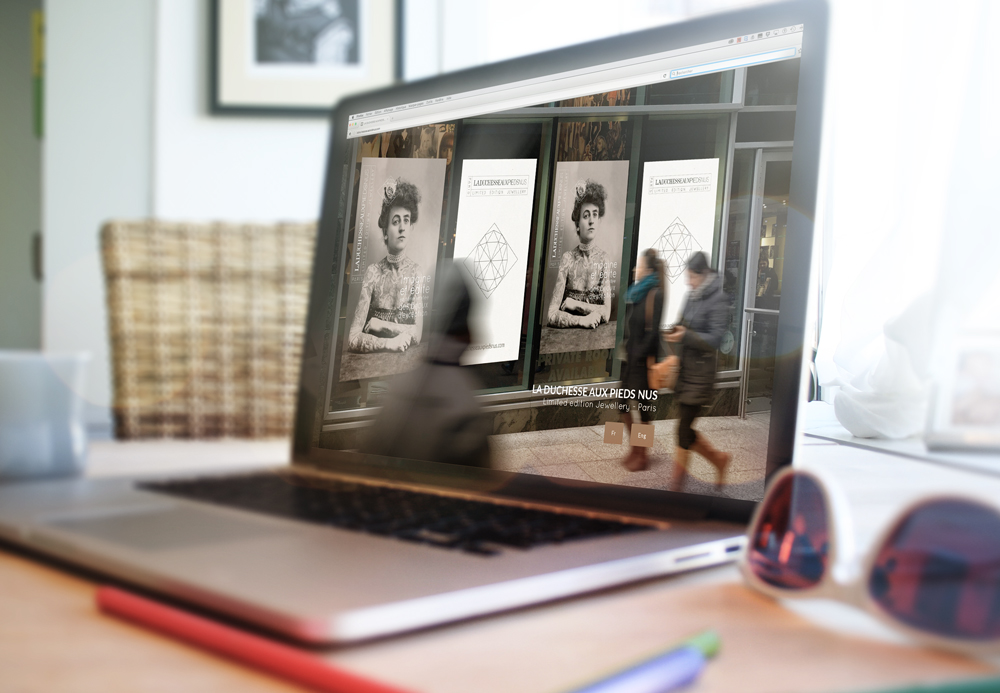 The LA DUCHESSE AUX PIEDS NUS website presents pieces of jewellery in limited series
The LA DUCHESSE AUX PIEDS NUS website presents pieces of jewellery in limited series
https://laduchesseauxpiedsnus.com/wp-content/uploads/2016/04/LADUCHESSEAUXPIEDSNUS.jpg
1000
693
LA DUCHESSE AUX PIEDS NUS
LA DUCHESSE AUX PIEDS NUS
https://laduchesseauxpiedsnus.com/wp-content/uploads/2016/04/LADUCHESSEAUXPIEDSNUS.jpg
The LA DUCHESSE AUX PIEDS NUS  website is open and it is a joy to present you with our vision of Parisian style jewellery .
Our  passion is to create unique pieces of jewellery in limited or bespoke series .
Click, visit, scroll, look, dream, try on, order…. and innovate !
The company wishes to bring out each and everyone's originality and uniqueness.
It would fill us with pride if one of our pieces of jewellery was to become part of your life.
Enjoy your visit in our website.