ANGELO
This ANGELO jewelry is unisex earcuff. From the Greeks to the Italians, including pirates, the male earring has always been worn. It symbolizes virility and social prestige. Be in favor of no-piercing , the brand continues to create innovative earring models. The little rings run along this endless thread, and move according to your movements. Adorned with diamonds or not, brushed or polished effects, in white, yellow or pink gold, you personalize your earcuff by choosing your precious metal colors.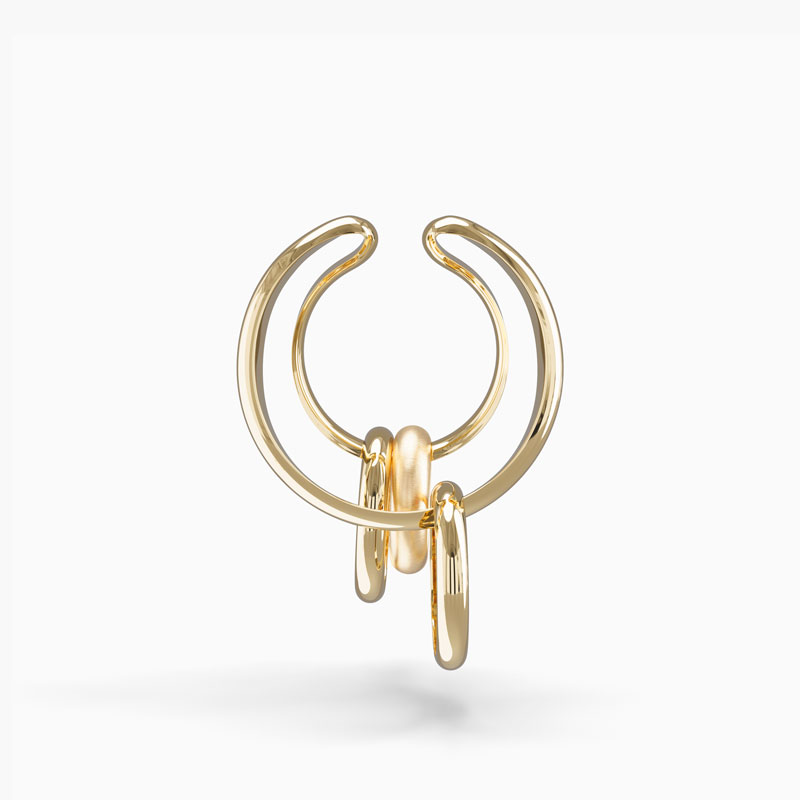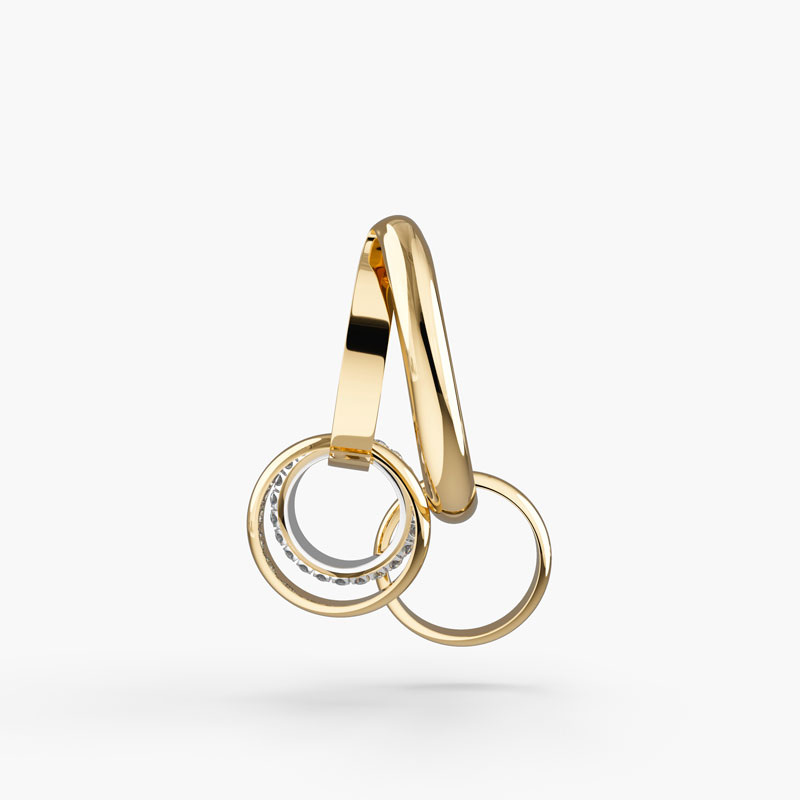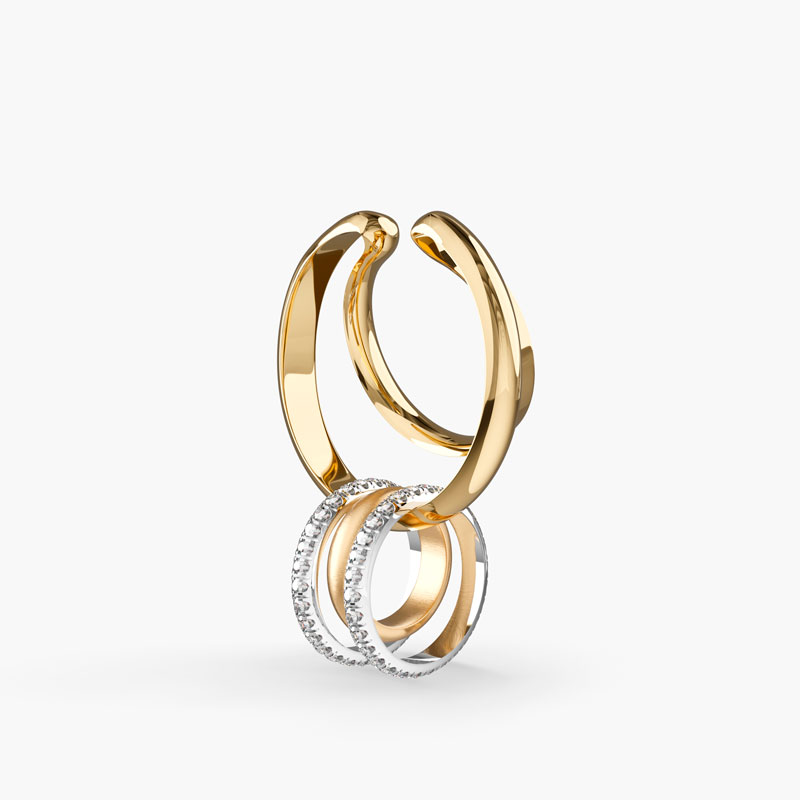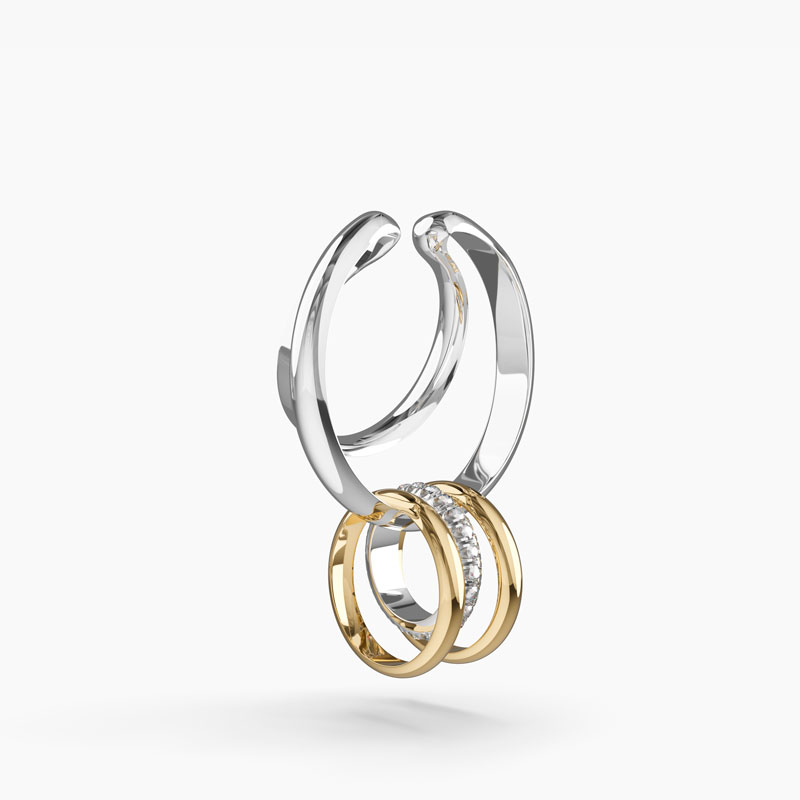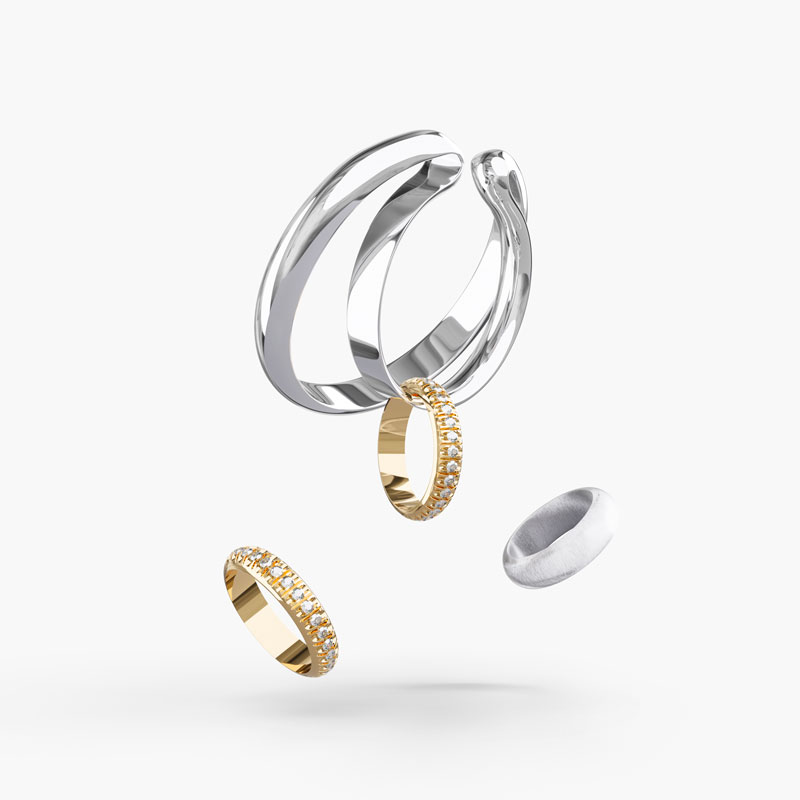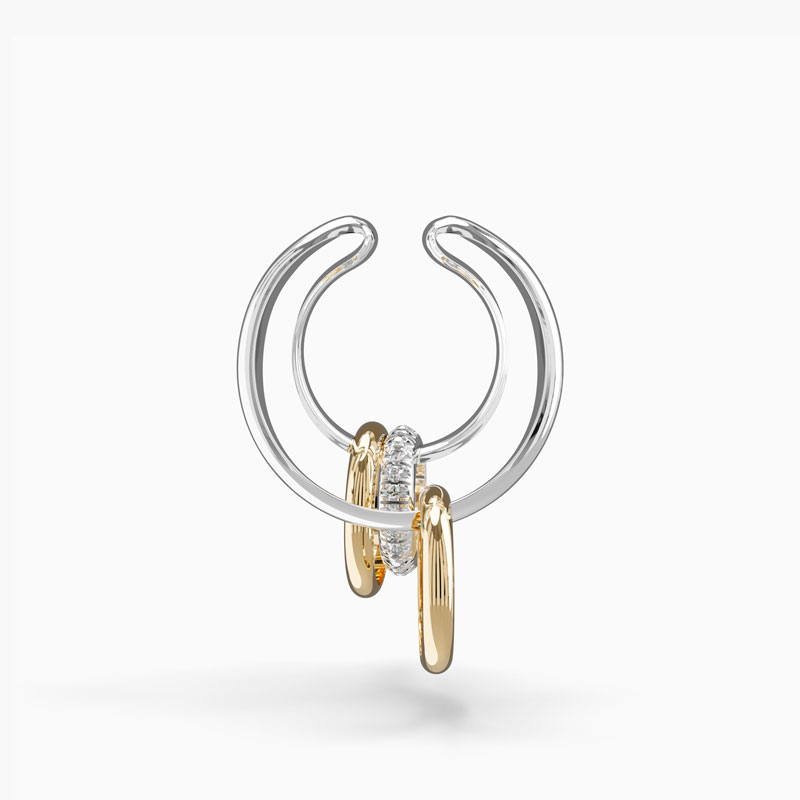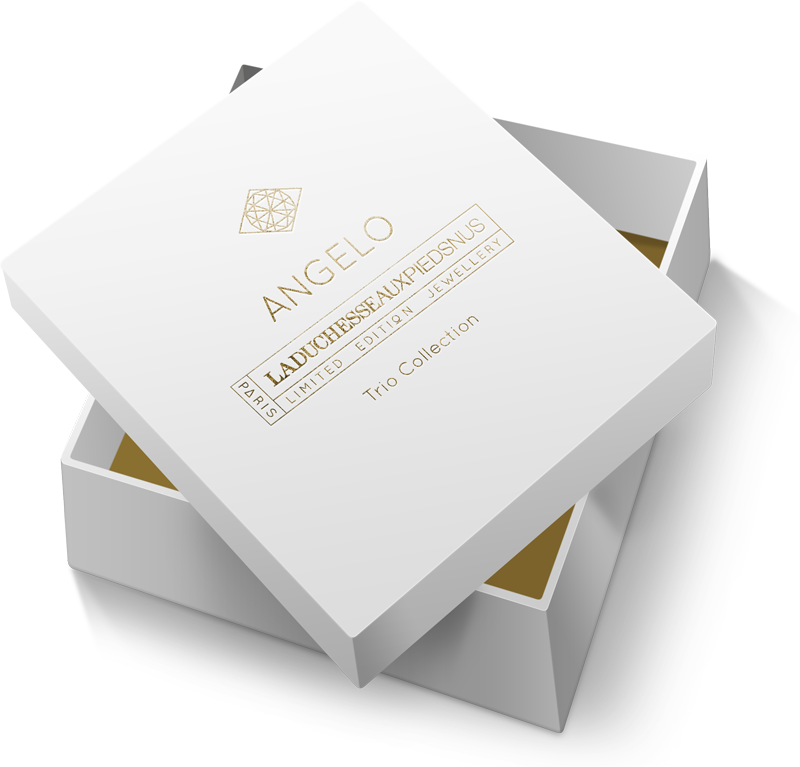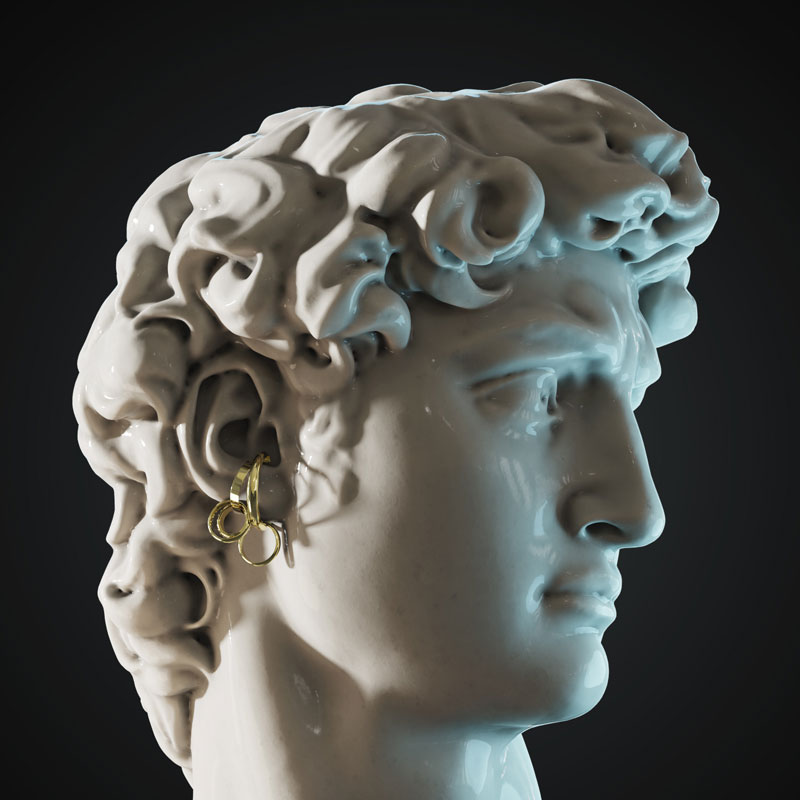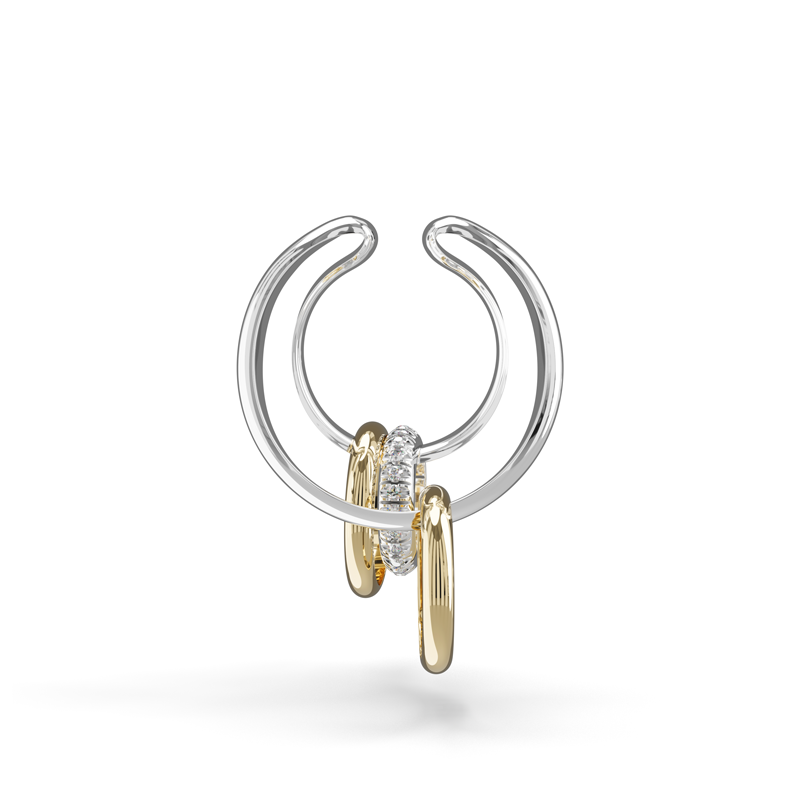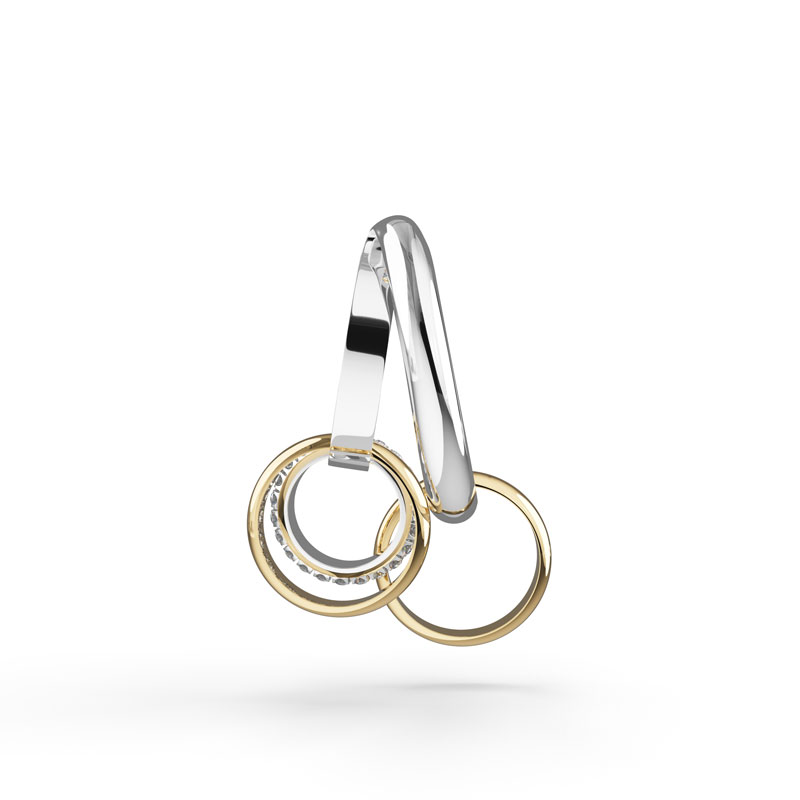 ANGELO, unisex earcuff jewelry
Yellow or white gold, matt or shiny, 18k.
Available in pink gold on request.
Does not require piercing
Size: one size, sold individually

All in Gold
Guide price: € 1 800
1 diamond ring FG / VS, 0.12ct
Guide price: € 2 400
2 diamond rings FG / VS, 0.30ct
Guide price: € 3 450

After order validation, please allow a delivery deadline of 4 to 6 weeks. Your piece of jewellery may well be ready before then, in which case we will be happy to let you know.
There are a few possible options to determine your finger size and order your ring.
You can see a professionnal jewellery maker or use this virtual ring-sizer