A cross between tradition and innovation, art and fashion.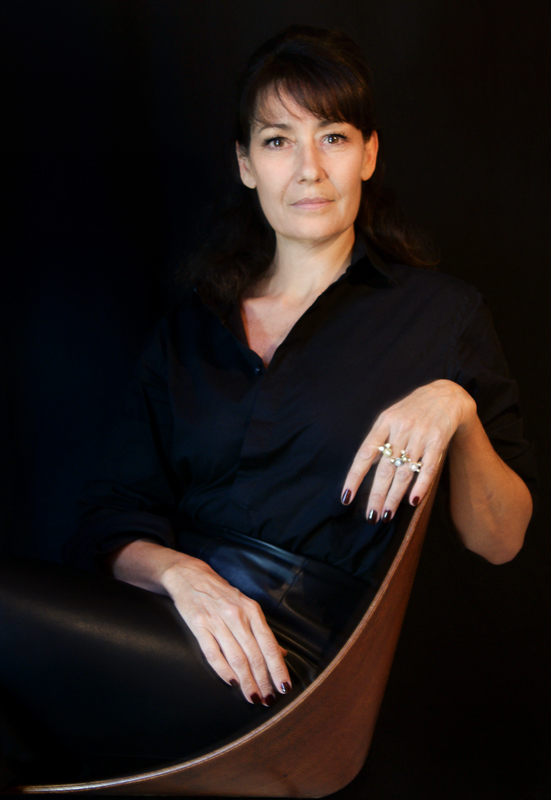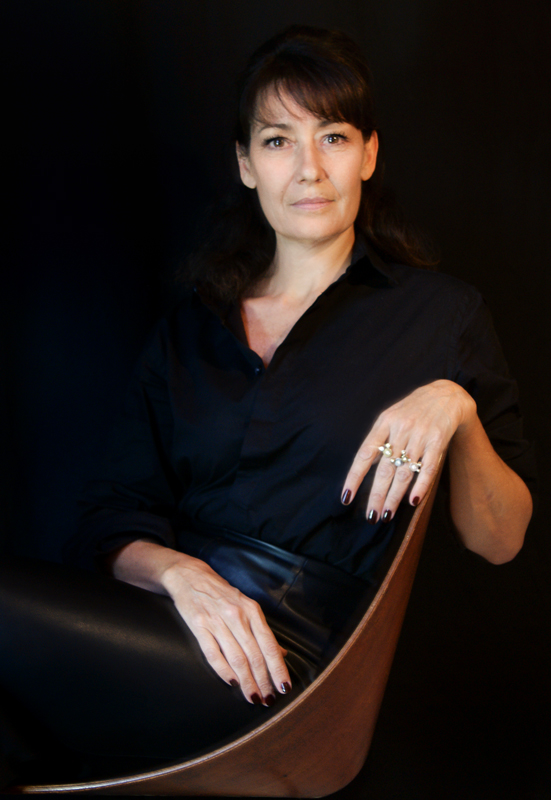 Anne Roussel is the creator and founder of the brand LA DUCHESSE AUX PIEDS NUS.
For many years, she worked as an art director in the fashion and luxury sectors, in Paris as well as abroad.
It is while working for forecasting agencies that she travelled around the world and found herself enriched by other tastes and cultures. Jewellery and couture were intertwined all along her personal and professional journey.
In order to perfect and update the modest knowledge her jewellery-making grand-parents had given her, she did a training course in jewellery/gemmology.
As soon as she had mastered the craft on her workbench, her acquaintances ordered her first creations. As she wanted to put value back into the idea of know-how, she came up with the idea of « collectors », which are pieces of jewellery produced in limited series.
« This enables me to get back to the original sense of the word collection and to aim at people who want to rediscover unique objects with definite intention»
Each time a customer orders a unique design from her, she delves into her fashion experience and starts sketching design ideas.
« It's not just about designing a ring or a necklace. It is important to me that a piece of jewellery should be unique, as everyone is, that it should feel at one with our skin and daily gestures »
Our style
Our style
Standing out from standardisation, not giving into conformity, keeping creative choices unspoilt within the collections : these are the golden threads of the brand.
That is what makes it possible to transgress traditional boundaries in order to make contemporary yet innovative pieces of jewellery.
Inspiration delves in various architectural styles as well as in the fashion world, as an extension of the codes of elegance.
The brand holds a firm stance and produces avant-garde pieces such as double-rings or ear-pieces.
Just as in the world of real luxury, our pieces of jewellery are everything but ostentatious.
LA DUCHESSE AUX PIEDS NUS  loves art, loves being different, surprising and new.
Original vision and couture at the same time.
Our know-how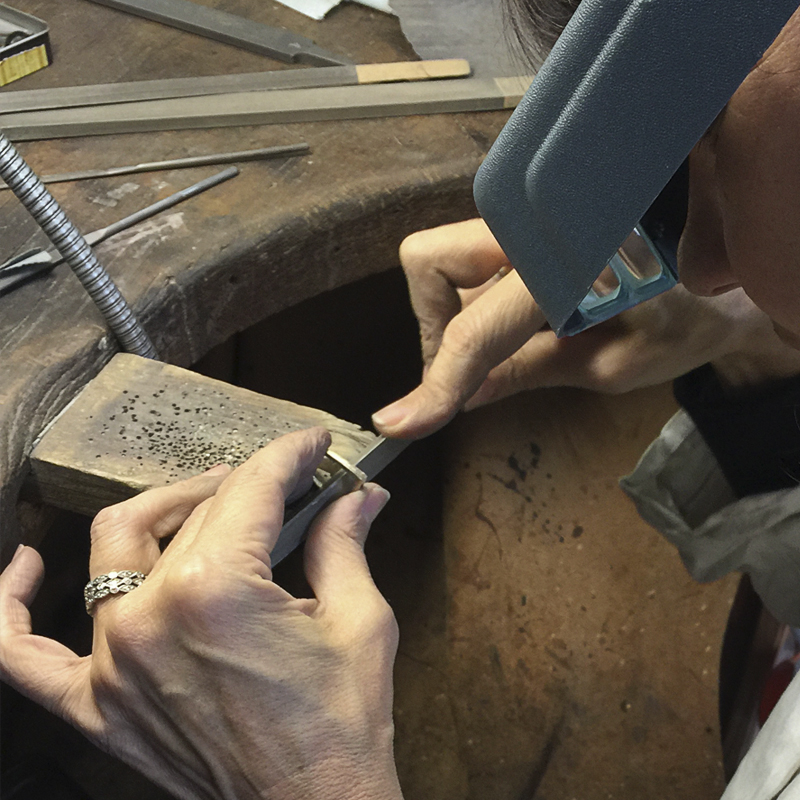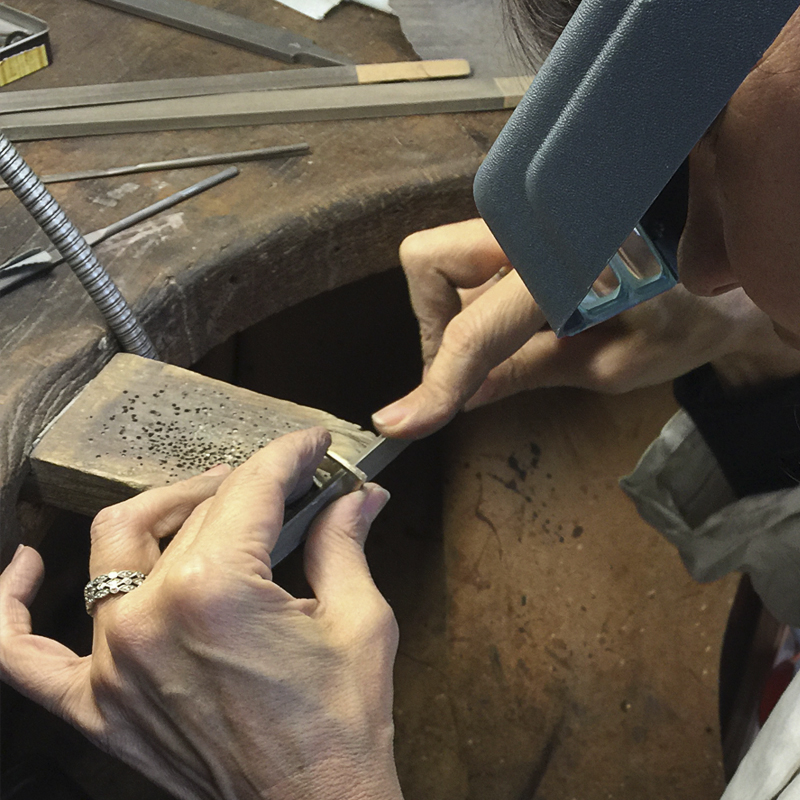 « In haute couture, one needs to design the lining of a garment with as much finish as the outside » Christian Dior once said.
Each piece of jewellery is first sculpted by hand, thus preserving the richness of hand craft.
Some of the designs are re-worked using cutting-edge technology such as 3D design, depending on the purpose.
The pieces are made in France, and only by jewellery makers, or within our workshop in Paris.
Attention to detail and the pleasure of well-crafted work makes us implement strict quality-control to ensure that each customer obtains quasi-perfection in the pieces he orders.
Thus, at a crossroad between tradition and innovation, each piece is pampered and becomes a unique collection item.
Quality commitment :
Faced with the democratisation of diamonds and the potential confusion created amongst other things by synthetic treatments, LA DUCHESSE AUX PIEDS NUS wants to protect and sustain the eternal dimension of diamonds.
The world of diamonds remains fascinating, yet difficult and precious. It must continue to be considered as a sustainable source of value.
The brand only uses gems of special sizes, colour and clarity.
For its collections LA DUCHESSE AUX PIEDS NUS only uses high-end diamonds, with colour grades between « colourless white F » and « near colourless G », and with clarity grades between VVS1 and VS1


Ethical commitment :
LA DUCHESSE AUX PIEDS NUS only uses certified diamonds not involved in the financing of armed conflicts and conforming with the United Nations resolutions, as far as we know and according to the written guarantees supplied by our diamond dealers.